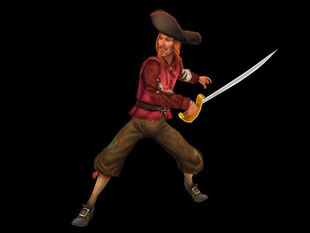 L'Olonnais is the 6th most Notorious Pirate in the game. He sails a Brigantine and his buried treasure is worth 4,000 gold.
The Real L'Olonnais
Edit
Jean-David Nau, better known as François l'Olonnais, was a French Pirate active during the mid 17th century. Probably the best-fit pirate in the game when it comes to when he was active. He had a creative death, being eaten by natives after running aground on a Sandbar in Central America.
Ad blocker interference detected!
Wikia is a free-to-use site that makes money from advertising. We have a modified experience for viewers using ad blockers

Wikia is not accessible if you've made further modifications. Remove the custom ad blocker rule(s) and the page will load as expected.